Podcast Praise and Reviews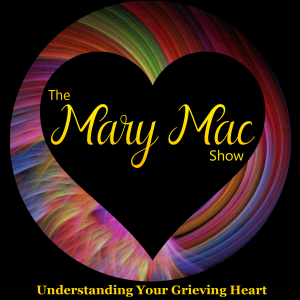 "Mary is a grief specialist who doesn't believe that the stages of grief are one-size-fits-all. Grief isn't a set journey, it is an emotional maelstrom that's different for everyone who's ever been held in its grip.If you feel you've failed because your stages of grief aren't textbook, Mary will show you that you're OK.You're just doing it your own way."
GoodGriefBristol.com – The 10 Best Podcasts on Grief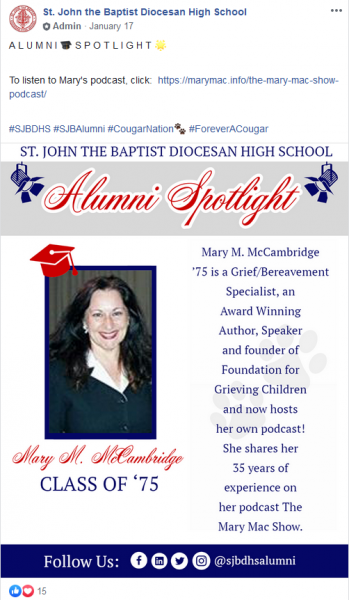 We were excited to be featured in Podcast Magazine's April 2020 Edition in the OFF THE CHARTS Section. Each month only one podcast is featured in each category and The Mary Mac Show was chosen by its Health Editor.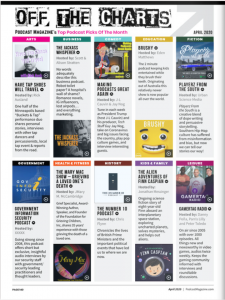 My Graduate Business School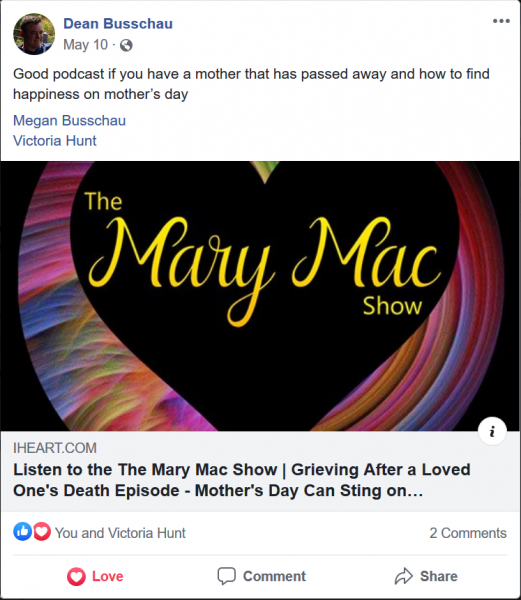 Reviews for The Mary Mac Show on I Heart Radio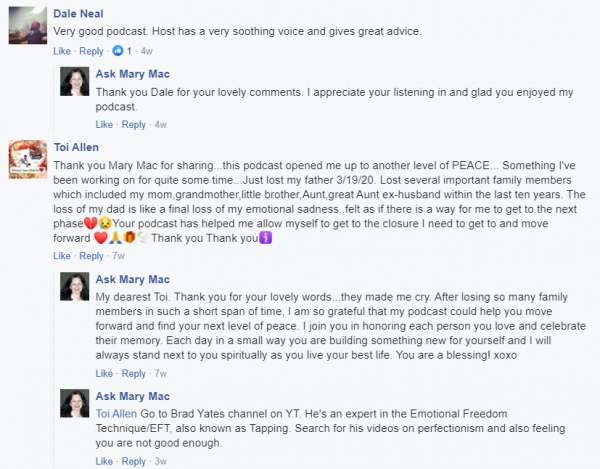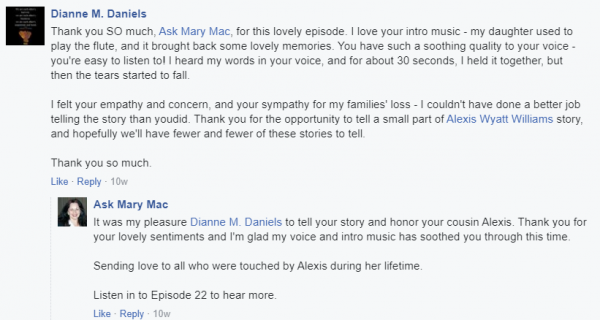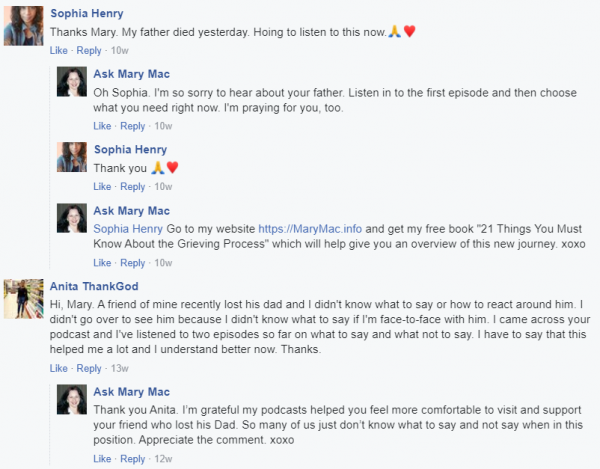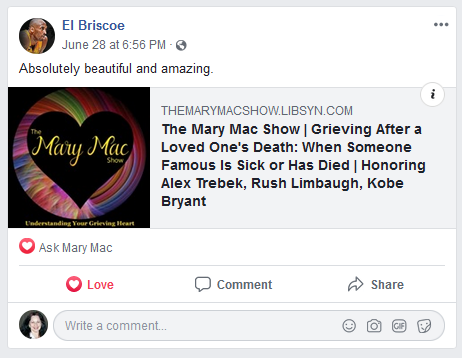 Reviews for The Mary Mac Show on Apple Podcasts

My Undergraduate Alma Mater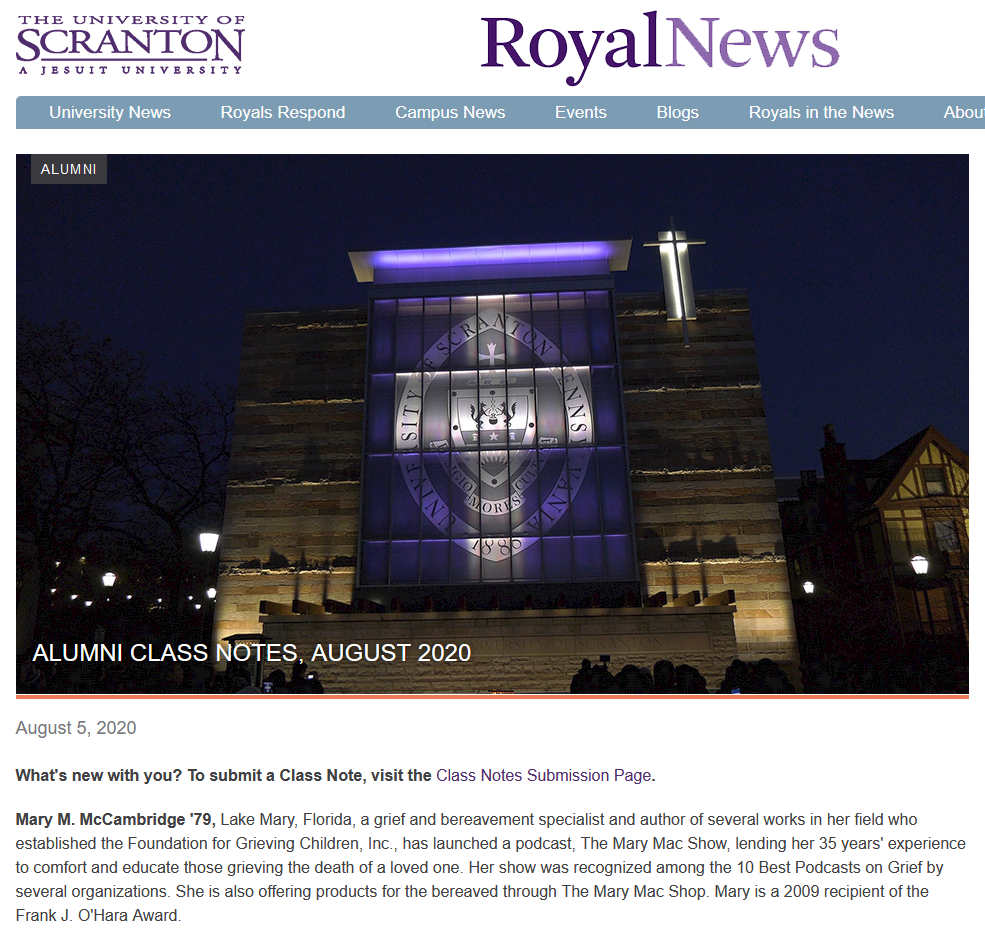 Michael Llorenz commenting on Episode 35 | Helping Children Understand Pet Loss

Andrea Callegaro review for The Mary Mac Show on ITunes Italy
"Amazing Podcast. I came across this podcast and I've listened to a few episodes so far… Mary is an amazing host. I have received a lot from listening to her."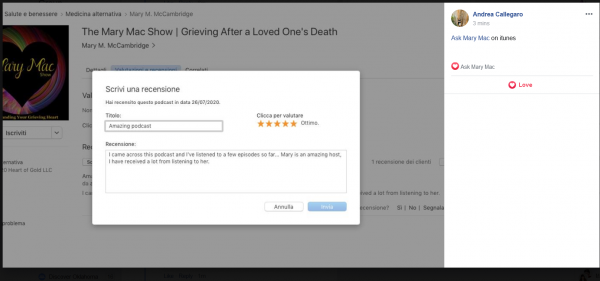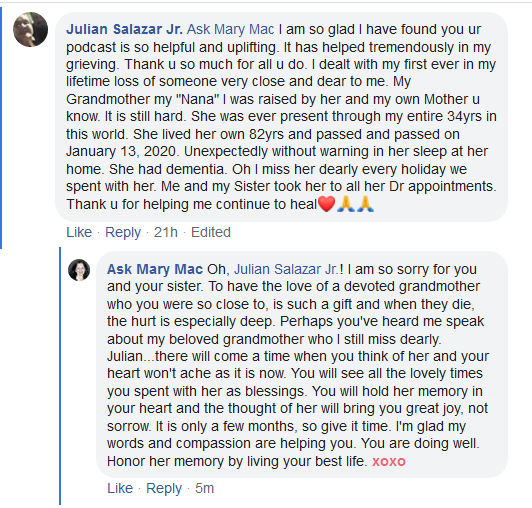 Excited to announce on January 11, 2021 at 1:11pm, we launched The Mary Mac Store offering creative products and gifts for those grieving the death of a loved one. Come visit and look at our collections which honor those who have died as well as our military, law enforcement, firefighters, EMTs and other First Responders who have given the ultimate sacrifice. Partial proceeds from all sales help fund The Foundation for Grieving Children, Inc., which I established many years ago. The F4GC is the first national, non-profit public charity which benefits children, teens, young adults after a loved one's death. Listen in to my short podcast episode introducing The Mary Mac Store!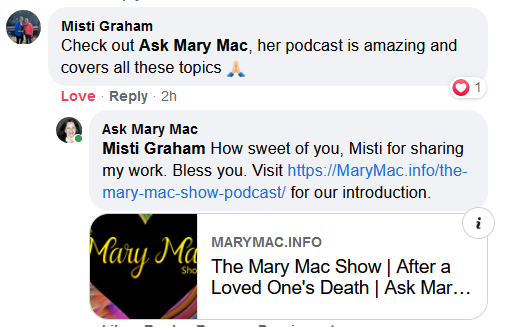 Click below to see full photo and remembrance